Mola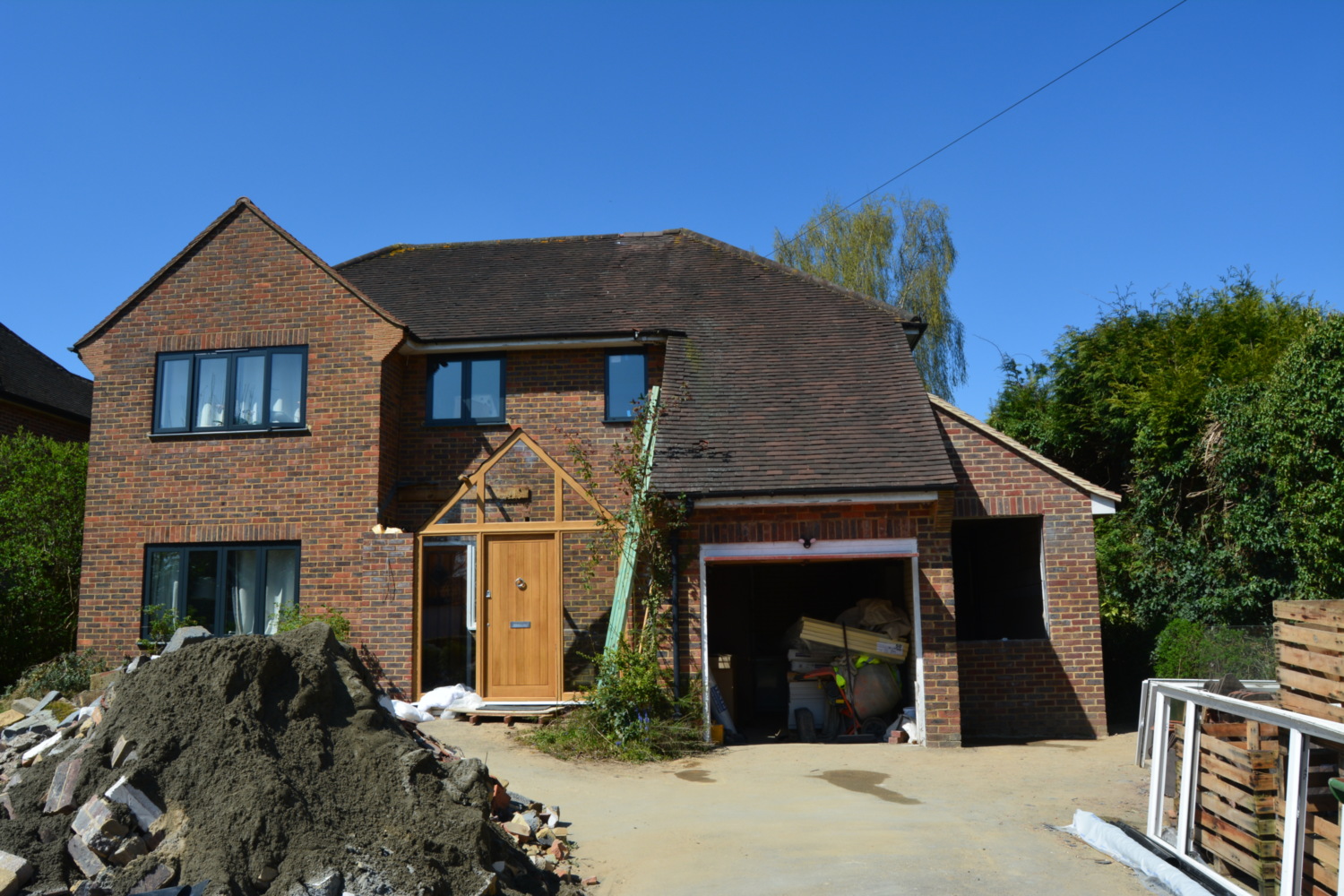 Project Description
We won the tender for this part side, two storey rear extension. We provided the client with a comprehensive breakdown of all costs, so they could see exactly how much each section of the build would cost. Upon being successful our management team sat down with the client to go through the build to ensure we set out the build exaclty to their requirements. The aim was to build a single story area to the side of the property and a part two part one storey building to the rear. This was to give them the extra living space they desire.
Key Features
Large master bedroom.

Extension to the side to include a utility area and w/c

Open plan Kitchen/Dining area

Walk on flat roof with a glass balustrade railing
Summary of the Project
Following approval from the client to start works arranged all facilities such as a toilet and a skip to site.

We then demolished the existing strucutre to make way for the new extension.

The ground was excavated using a mini digger and then set with concrete to make a soilid foundation for the build.

The brickwork was erected up to first floor level as you can see on the pictures.

Following this the steels were delivered and installed.

The floor joists were then put in and the brickwork up to the second floor.

The main roof was built and tiled

The flat roof was built and covered in three layers of felt. The handrail for the balustrade was then installed.

Underfloor heating was installed in the ground floor and then the ground floor was screeded
Check out the pictures above to see how this development is coming along.